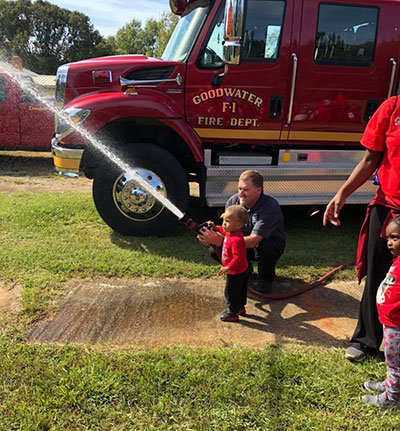 Coosa County E911 serves approximately 12,000 county residents. The E911 Center is staffed 24 hours a day, 7 days a week, for all weekends and holidays, We are responsible for dispatching fire departments, emergency medical services, police departments, and various county agencies. The center has the capability of communicating on different frequencies with full cross-patch and telephone-patch capabilities. The E911 center also provides 24-hour monitoring of several Emergency Management systems.
Our communications staff members are highly trained to handle a multitude of incidents, as well as trained in the use of the Emergency Medical Dispatch (EMD) systems, providing necessary and at times, life-saving, pre-arrival instructions to those experiencing medical emergencies. Our staff members all receive the Basic Course for 911 Communications Officers following their assignment to the position and undergo training throughout the year on various subjects and systems.
The E911 office is also responsible for issuing street addresses or physical addresses where no numbers have been issued. To obtain an address for a new dwelling, you must have the parcel number, or if it is in a subdivision, the name and lot number of the subdivision.
Amanda Robinson
E911 Director
PO Box 156
Rockford AL 35136
Phone: 256-391-2080
E-mail: info@coosa911.com